versão fotografia:
série #1 (2013): 3 fotos:
dimensões: 80 x 60cm, 50 x 60cm, 80 x 60cm dimensões do conjunto: 220 L x 60 A cm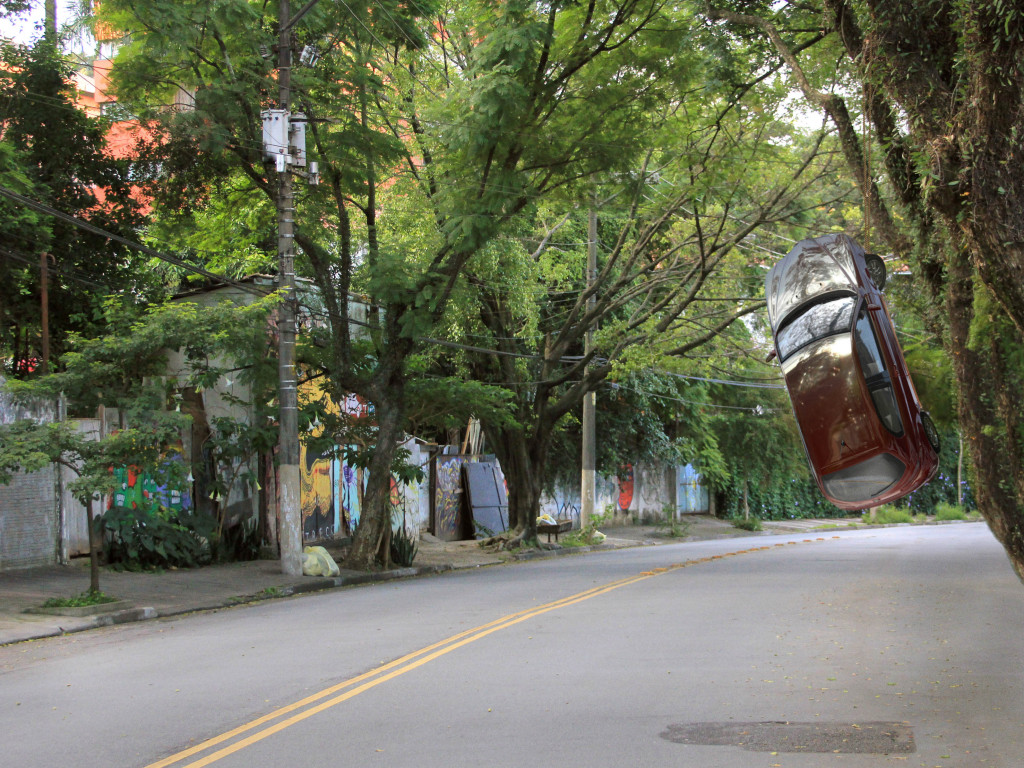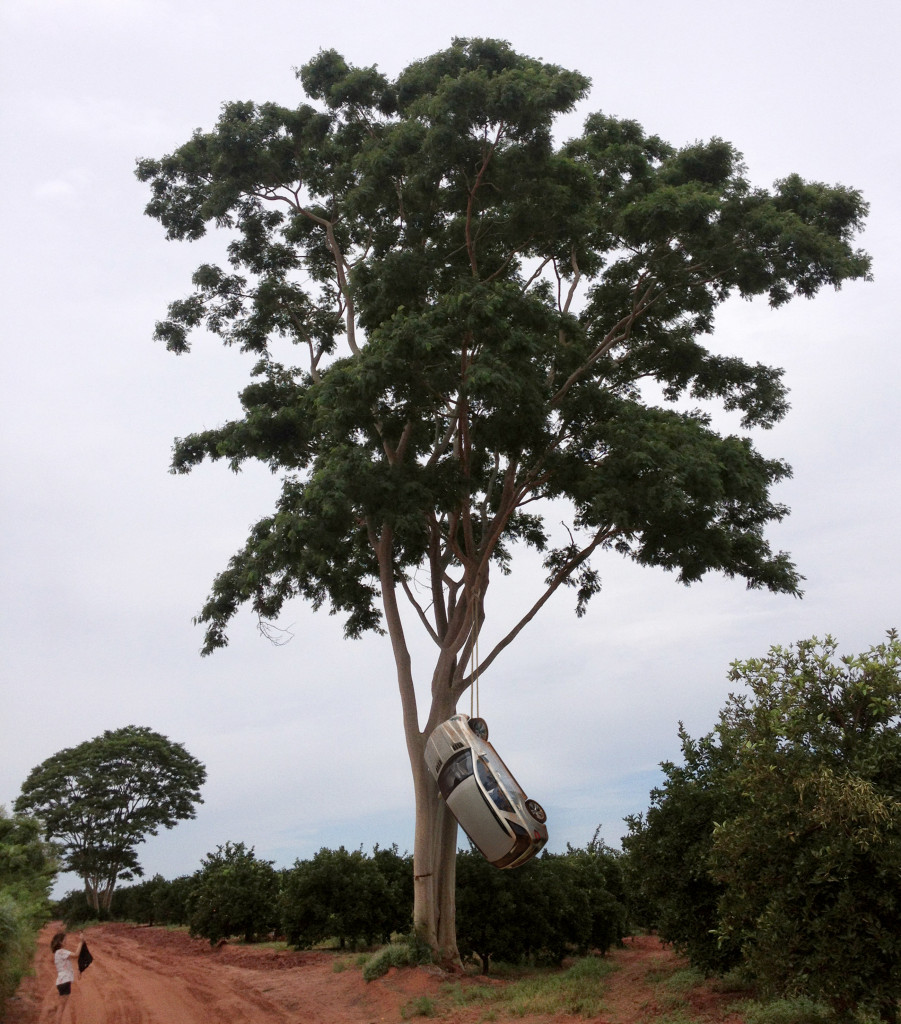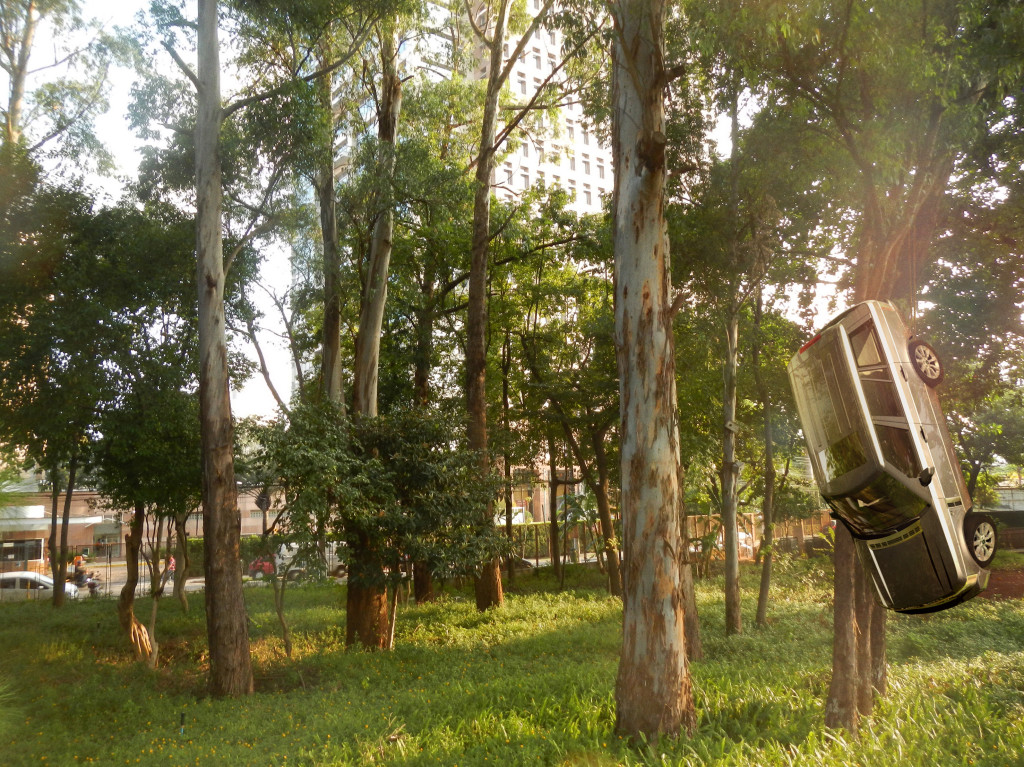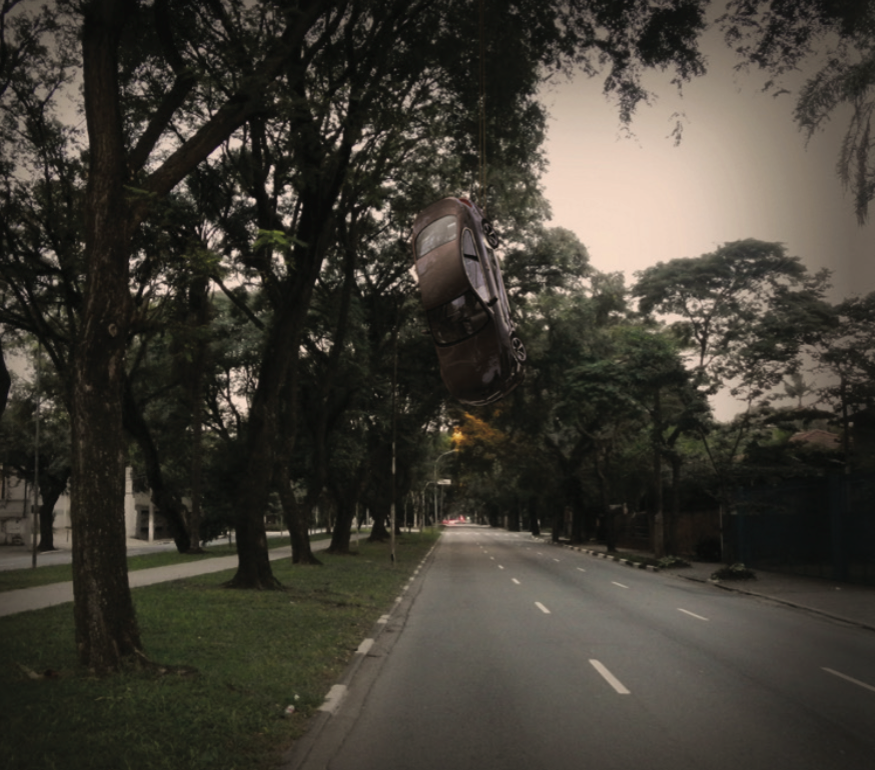 descrição:
No verão em São Paulo, em dias de muita chuva acontece de algumas árvores caírem. Isso causa um certo tumulto no trânsito. Os motoristas, que acreditam que a cidade foi feita para os carros e não para as árvores, blasfemam contra o absurdo de uma árvore impedir o trânsito. Sem lugar em meio a tanto concreto, sem espaço para fixarem suas raízes, estressadas pela cidade tão absurda, vemos algumas dessas árvores tomando os carros como reféns.
Fotos: dimensões: 80 x 60cm, 50 x 60cm, 80 x 60cm
moldura em madeira pintada de preto, perfil 2.5cm x 4cm, com baguete de 1cm de espessura, vidro de 2mm, estrutura traseira com parafusos, fundo em poliondas e pendurador tipo trilho.
* o título da série replica uma frase célebre de Francis Bacon (1561-1626)
________________________________________________________________________________English version:
In summer in São Paulo, on days of heavy rain, some trees fall. This usually causes traffic turmoil and upset drivers, who believe the city was made for cars and blame the trees for disturbing the traffic. Amid so much concrete, with no space to fix their roots, and surely stressed, we imagine some of these trees trapping the cars as hostages.
The video shows the documentation of the work. REVENGE IS A KIND OF WILD JUSTICE, a permanent site-specific installation set at Fazenda Serrinha (70km from São Paulo), which consists of an actual car suspended by a trap, suggesting the situation described above.
The phrase is attributed to Francis Bacon, English author, courtier and philosopher (1561 – 1626) and it is original form is:  "Revenge is a kind of wild justice, which the more a man's nature runs to, the more ought law to weed it out."